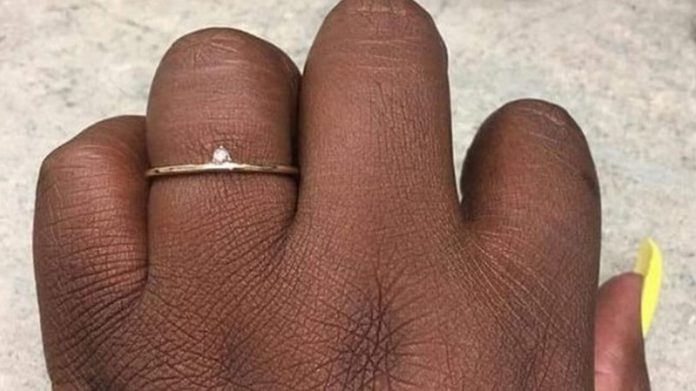 A lady @scurviana has taken to twitter to show
the engagement ring her fiancee bought for her which he saved for quite a long
time before he could buy.
According to
the lady who found it awkward, they've been together for eight years and so she
believes she deserved better than what he offered her.
"We've been together for eight years and talking bout getting married for almost three years. This is the ring he said he saved up to buy me?" she tweeted.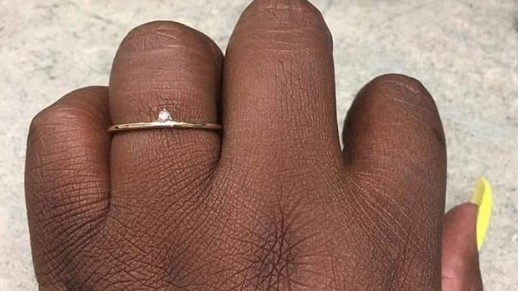 She later
tweeted that the reason her man ended up with the cheap ring was because the
money he had saved up for something better was robbed off him.
"Damn. I'm
sorry y'all I was being ungrateful. I'm gone cut him some slack. Just found out
my ring only look like this because as he was on his way to go pick it up, he
got a little hungry and stopped at Popeyes to get a chicken sandwich and niggas
robbed him," she posted.
Despite his
excuse, she still felt he could have done better than the ring he came home
with. Sharing a picture of some rings she got for way cheaper, she wrote: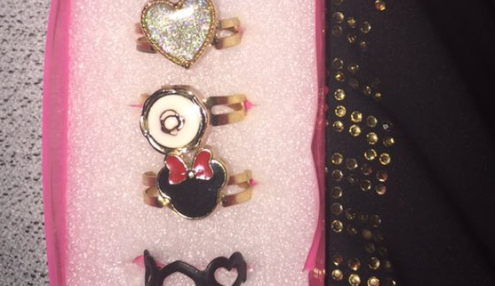 "I got these
rings for $5 dollars. He could've done better," she said.
Source:
Kemifilani