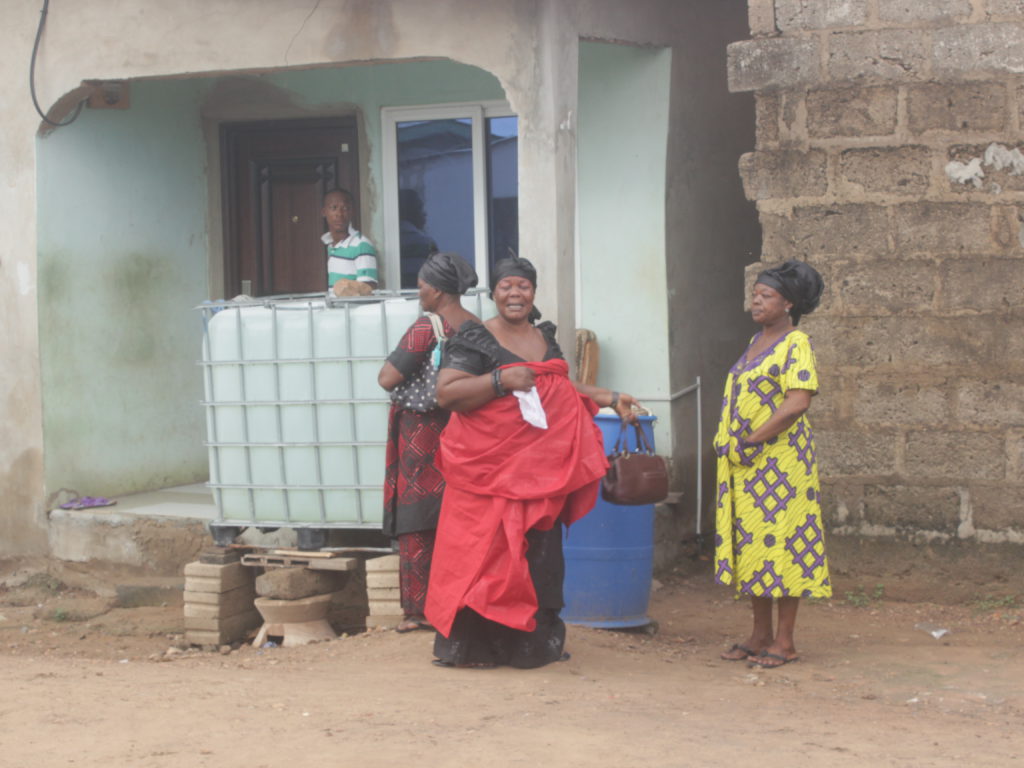 The body of a 72-year-old woman, Patience Hushie, believed to have been murdered by her grandson, Shadrack Hushie, has been exhumed. 
An Ashaiman district court granted the request to exhume the body as part of investigations and family's call for befitting burial for the deceased.
The exhumation was done under heavy police presence with the suspect taken to the uncompleted building where he allegedly buried her.
Some family members and neighbours at Zenu could not
help but wail in pain to bid the deceased farewell.
The deceased, Patience Hushie, went missing in April this year.
After fruitless search by family, a neighbour hinted
that he saw the suspect burying something the night the deceased went missing
but the suspect initially claimed he was burying his dead goat.
The 22-year-old suspect confessed to the crime after police arrested him in the course of investigations.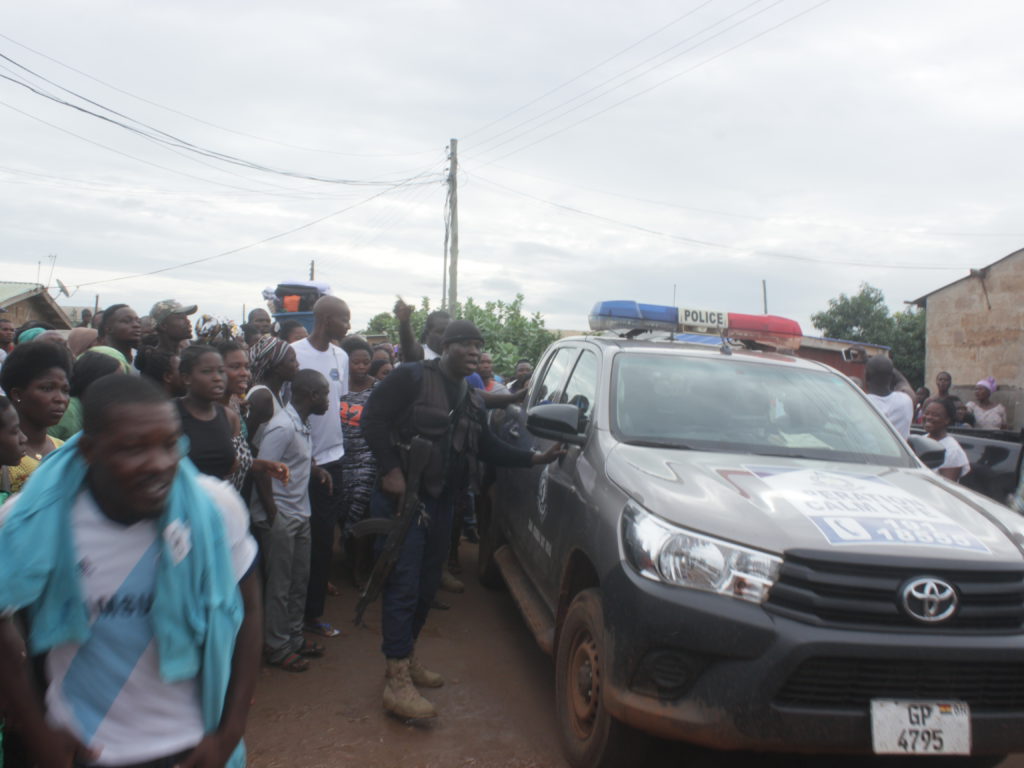 Court then remanded him in May as police initiated the
exhumation process in court.
Zenu Atadeka District Crime Officer, ASP Eric Amponsah
after the exhumation said they have released the body to her family for burial.
"Based on the advice given by the Pathologist and the Environmental Health Officer, the body has been released to the family for immediate burial. The report will be done by the Pathologist and submitted to court for further action on 20th June," he indicated.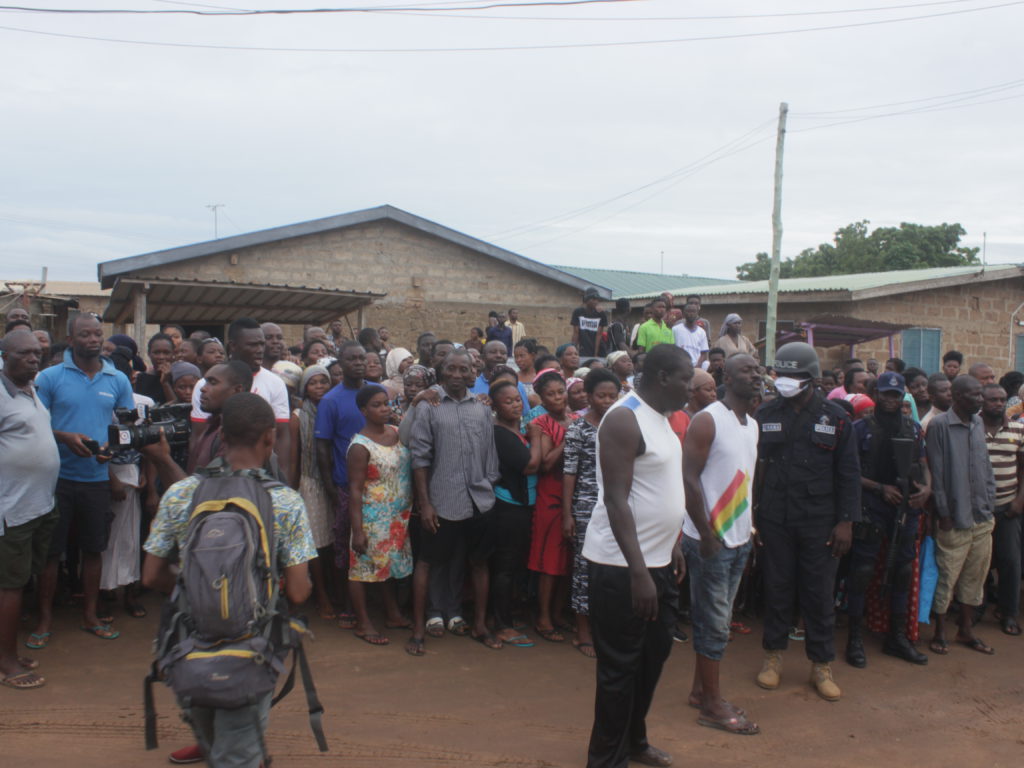 Meanwhile, relative, John Hushie expressed gratitude
to the police and neighbours who helped in locating where she was secretly
buried.
"It would have been impossible to trace her whereabouts
if neighbours and police had not come in. The family will handle the burial and
meet to plan a date for her funeral," he said.
Angry neighours hooted and cursed as police took the
suspect, Shadrack Hushie away.
Story by: Adom News/Kwame Yankah