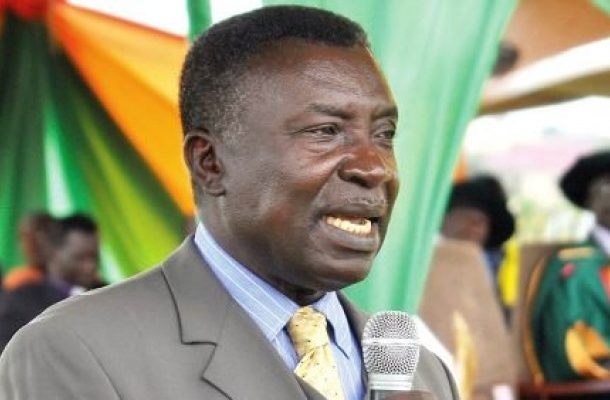 Environment, Science, Technology and Innovation Minister, Prof. Kwabena Frimpong Boateng, has said that the quest to ban the use of plastics in Ghana will not be in the best interest of the country.
He said "in banning plastics, we think that a wholesale ban will not be in the interest of Ghana because plastics are used everywhere."
To the Minister, despite the intense call for the ban due to the environmental threat it poses, Ghanaians also depend heavily on the use of plastics.
ALSO: Audio: Go for the medical report – Afenyo-Markin to 'tortured' Modern Ghana journalists
Addressing a press conference on Tuesday, the Minister said Ghana must focus on a proper waste management system that will reduce plastic waste instead of a complete ban.
"I don't think it will be prudent for Ghana at this particular time to ban something like sachet water because a lot of people depend on it. Plastics are not bad, therefore we should learn how to manage plastics. When we do that, it will be a good thing for us. So, let's look at the life cycle of plastics before we take a decision," he said.
ALSO: Audio: Akosua Agyapong and family evacuated over death threats
"Years ago, we were under pressure to ban plastics in Ghana because certain countries in Africa had banned plastics but we think that we should be careful about how we go about it. If we ban something, we must be able to monitor it.
"So we have drafted a very important plastic policy which is not cast in iron. The policy has two components; a resource secretariat  which will be run by people from my Ministry and the Sanitation and Local Government Ministries and the private sector in plastic manufacturers and users, who will make sure that at every point in time it will be monitored for steps to be taken", he assured.
Source: Adomonline.com | Gertrude Otchere