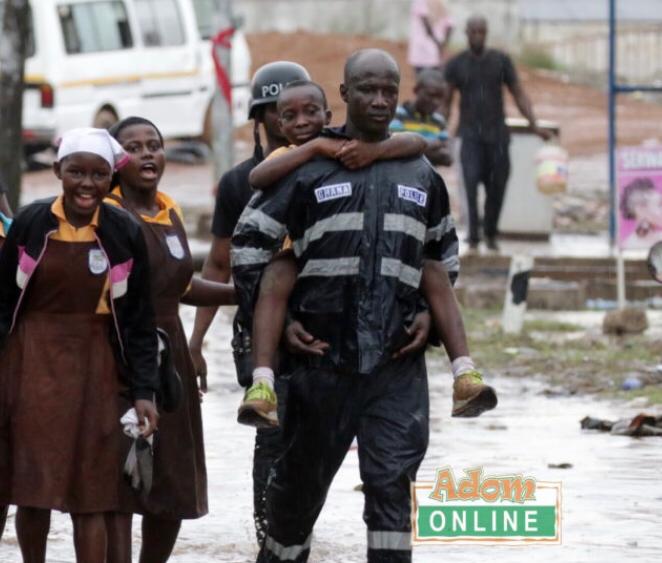 A police officer whose photo was published on adomonline.com, carrying children across the recent floods that engulfed some parts of Accra has received his reward on earth.
The photo story has moved ace broadcaster Kofi Okyere Darko,
popularly known as KOD, to donate an unspecified amount of cash and a
camouflaged raincoat to the officer.
The officer who has only been identified as Chief Inspector Mintah of the Accra Regional Police command was in the thick of affairs, carrying a number of schoolchildren at his back to safe grounds.
Speaking in a telephone interview with adomonline.com after the donation, KOD said: When I saw the story, I shared it on facebook but after sharing, I said to myself, this officer is worth celebrating hence my decision to look for him".
"I must congratulate you guys [at adomonline.com] because but for your publication, I wouldn't have seen the story so it's your story that has gotten result".
KOD had shared the publication, saying he was looking for the officer so he could reward him and that wish materialised on Monday morning.
Below was his post: