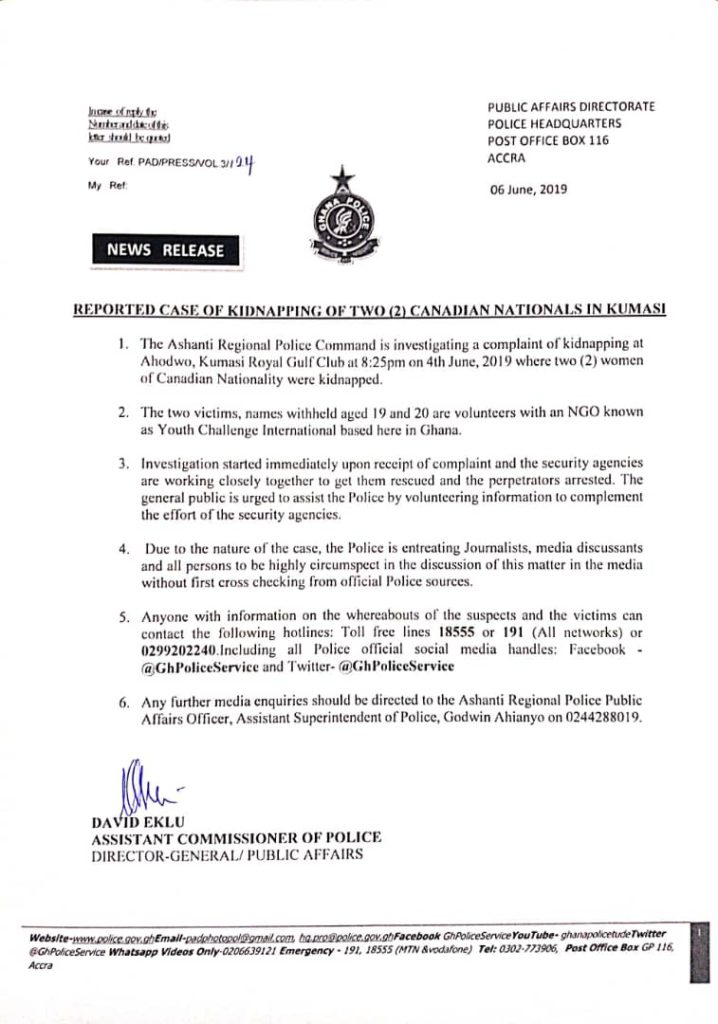 The Ashanti Regional Command of the Ghana Police Service is urging the public to assist in its investigations by volunteering information that would lead to the arrest of the kidnappers of two Canadians.
On Tuesday, June 4, the Command received a complaint about the case of kidnapping at the Kumasi Royal Golf Club.
ALSO: Kumasi: Uber driver arrested in abduction of Canadian ladies
So far, an Uber driver has been arrested in connection with the two who were allegedly kidnapped by unidentified men on Wednesday.
Below is the full statement: