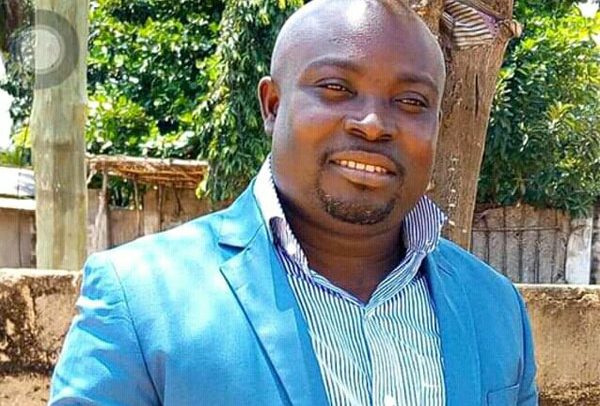 Porous Ghana-Togo Border Gives Me Sleepless Nights Says MCE
Edem Elliot Agbenorwu
The Ketu South District Chief
Executive, Elliot Dem Agbenorwu has said that the porous Ghana Togo boarder is
giving him sleepless nights especially in the wake of terrorism concerns.
According to him, as the
Chairman of the Municipal Security Council (MUSEC), he spends most of his time
working with the key security agencies to ensure the frontiers are safe.
"You know, the border
situation gives me sleepless nights, not because I am afraid, but because the
workload and systems to ensure safety and security for all is depriving me of
sleep."
Ghana-Togo Boundary
The Ketu South is host to
Aflao where Ghana's main Eastern Border with the Republic of Togo is located.
Although the boundary between the two countries stretches from the Ocean to the
Northern Eastern part of Ghana, Aflao Border and the Akanu Joint Border post
are the main entry points with a number of minor border posts along the
boundary.
Already, the Volta Regional
Commander of the Ghana Immigration Peter Claver Nantuo Esq is on record to have
said the number of unapproved routes between the two countries were
unaccountable and were so porous that manning the lines were very challenging.
Recently, there was an arrest
of the Headmaster and Proprietor of the Kekeli Preparatory International School
who was illegally registering foreigners to sit for the just-ended Basic
Education Certificate Examination (BECE).
The two, whose school is
located at, 2nd Low Cost; a suburb of Aflao are alleged to have smuggled the
pupils numbering about 62 into the country as they had no documentation to
prove they went through immigration.
Reiterating the concerns, the
Ketu South MCE lamented that "if they could smuggle 62 children into the
country with no documentation then it means, there is a lot more to do."
He announced that the National Security is working with his office to ensure the
Ghana side of the frontier was cleared for easy security monitoring, saying "So
far, 30 meters of the buffer zone from the German Pillars from the Ghana side
has been marked for clearing and future development into the road that will be
motorable just like the Togolese side has always been."
This he said, will go a long
way to also curb the recent threat of terrorism on the country. He also
indicated that the Ghana Police Service was working round the clock to put men
at high security risk areas, including Kologa an enclave considered as "no
man's land".
The Immigration, Customs and Police in Ketu South also believe that should the 3km road from Aflao towards the Court and a little beyond Diamond Cement Factory area be constructed, it would significantly improve security operations along the boundary.
From Fred Duodu, Aflao (k.duodu@yahoo.com)