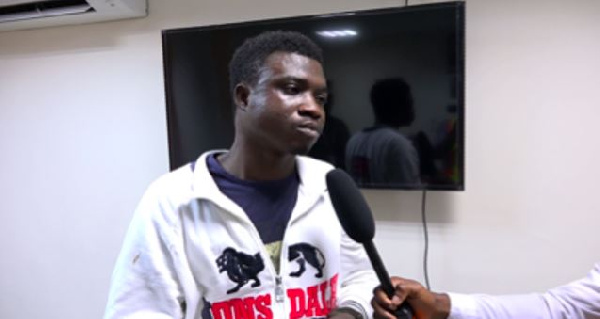 The Tema Port Security has in their custody a stowaway, Mr Anthony Ali, who was on a vessel called Grimaldi Vessel that docked at Tema port from Togo.
They said Mr Ali was disembarked from the vessel, which was enroute to Belgium.
Mr Joseph Punamane, the Tema Port Security Manager, briefing the media said Mr Ali during interrogation said he was half Ghanaian, half Togolese.
ALSO: Canadian girls kidnap: Education Ministry PRO in trouble over Facebook post
He said the stowaway culprit confessed that he boarded the vessel in the Port of Lome, Togo, with the initial intention of finding work on board the vessel and clandestinely joined the voyage to Belgium.
Mr Punamane, stated that the Port Security was robust, and would not give room for any acts of stowaway.
ALSO: It's discriminatory to prevent dual citizens from holding appointments – Prof. Kwaku Asare
"We have put in measures to make sure people do not unlawfully board vessels here, so they should not try it here. This particular guy boarded from Togo, got to wherever he was going and he was still caught and brought back."
Chief Superintendent Korletey Kwame Fosu, an Immigration Officer at the Port, said Mr Ali would be handed over to the Togo Embassy.
Source: GNA