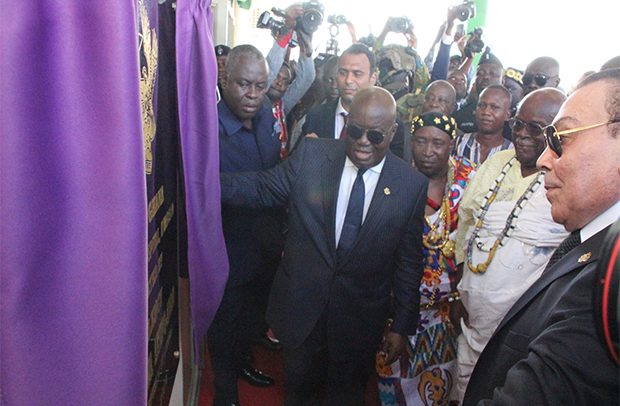 President Opens Ga East Hospital
President Akufo-Addo unveiling the plaque to inaugurate the facility. Looking on is Dr Said Deraz (right), CEO and Chairman of Euroget Group facility.
President Nana Addo Dankwa Akufo-Addo yesterday commissioned the Ga-East Municipal Hospital at Kwabenya, Accra, with a charge to ensure proper maintenance of the facility.
"This edifice has been built at great cost to our nation and we should be in the position, some 10 years down the line, to see it still in good condition," the President said, adding "it should not fall in the ways that several institutions like this in Ghana have gone. The leadership of this facility must set the example for its periodic and constant maintenance."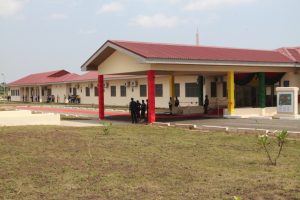 The front view Ga East Hospital in Accra
Drone Delivery of Essential Medical Supplies
The President said the drone delivery service was making huge impact in the lives of many patients.  "Just within the first five months of its operations, over 1000 flights have been made from the site at Nominako, with over 5000 products delivered," he stated.
Health Minister
Health Minister Kwaku Agyeman-Manu, opening the ceremony, said, "The biggest challenge facing the Health Ministry is the maintenance of our hospitals. It can be confidently reported that a number of our equipment break down immediately after the maintenance period under contract agreements is over."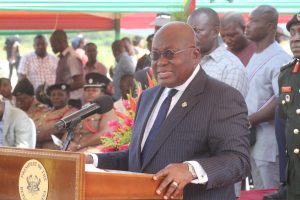 President Nana Addo Dankwa Akufo-Addo delivering the keynote address at the inauguration of the Ga East Hospital
The Ga East Municipal Hospital is part of the Ghana Hospitals Project initiated in 2008 by then President John Agyekum Kufuor.
The new state-of-the-art medical facility has 31 medical and non-medical buildings, 20-unit staff housing, 100-bed ward including four theatres, 1.5 km internal roads, a car parking plot of 148 capacity, central kitchen and laundry, landscape and 800m of covered walkway.
Outpatient facilities at the hospital include a dental clinic, cardiology, ophthalmology, paediatric, gynaecology, general surgery and orthopedic units.
Other facilities are wards, four operation rooms, fully equipped ICUs, among others.
The hospital also has a medical waste treatment department, internal and external CCTV system and a 27-body capacity mortuary. The facility was constructed by the Government of Ghana in partnership with Euroget Group of Egypt.