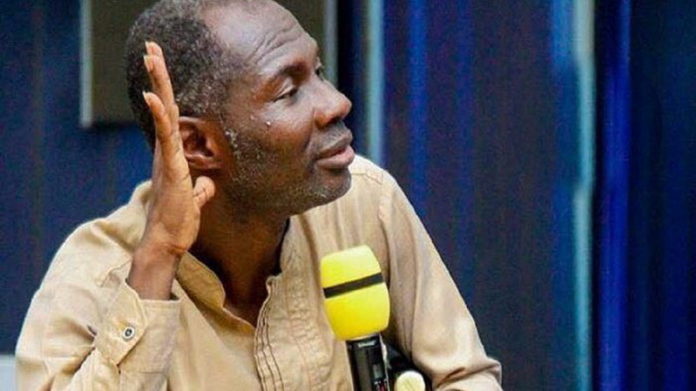 Founder and leader of Glorious
Wave Church International is unfazed about pressure on him to apologise for
making comments some deemed tribalistic.
"I'm an institution more than Ghana; no one can stop me with God by my side" he stated while addressing his congregation Sunday.
READ: T'di kidnappings: Families want DNA test done abroad
He maintains his comments that
"Asante women are greedy, Fante women are foolish, and Ewe women are like
doormats" are "facts" therefore "will not apologise for speaking the truth".
Prophet Kobi's comments is a subtle response to protestors who matched to his church Sunday morning demanding he retracts and apologises for the supposed ethnocentric comment.
READ: NDC parliamentary aspirant has died
But, the man of God while
delivering a sermon described the protest against him as a waste of time.
"Instead of you [protestors] to come for prophecies, you are rather making noise. I don't care if Ghanaians don't understand me; we understand ourselves" he scoffed.
Prophet Badu Kobi thanked his congregants to supporting him in such trying times and urged them to be steadfast "for the difficult times ahead".
Source: Ghana|Adomonline.com|Adwoa Gyasiwaa Agyeman