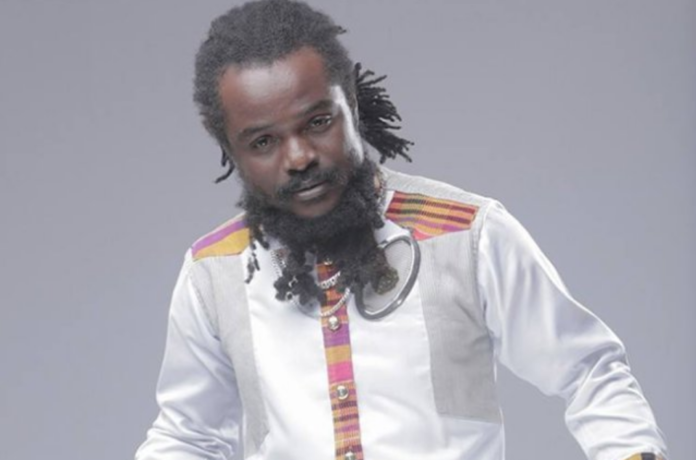 Although he is an award-winning reggae artiste, Ras Kuuku has had to deal with negative tags due to public's perception of him.
The good thing, however, is that none of those negative tags is a worry to him.
According to the 'Wo' hitmaker, some people make wrong judgement about his dreadlocks and make him look like a social misfit.
"I don't want to be personal about this but truthfully, I'm yet to understand why reggae artistes are treated that way. It is as if being a reggae artiste is a crime, people just don't want to see you in a positive light.
READ ALSO: Davido launches new mobile game app
"However, that should not be the case. All over the world, reggae artistes and their compositions have set an agenda and brought about change when it was needed but unfortunately, same cannot be said here in Ghana because we look at the vessel and not the content," Ras Kuuku told Showbiz recently.
For the father of two, these opinions have even influenced the media's appreciation of reggae music.
Ras Kuuku said the media had been biased in promoting dancehall over reggae, resulting in both genres being merged into one category at the Vodafone Ghana Music Awards.
"It is interesting that Dancehall is bigger than reggae music in Ghana when the former is the baby of reggae music. It appears the agenda is to make reggae irrelevant because it is thought to be coming from people who society doesn't see as sane.
ALSO READ: Photos: MzVee celebrates birthday with women
"But is that the case? Definitely not, because reggae is conscious music and if people want to judge the correctness of music by appearances, then we are far behind time.
"Dancehall is party songs and Ghanaians love such songs so definitely, it will be popular than Reggae. However, being popular doesn't mean it is better because Reggae is conscious music and promotes good over evil.
"It is the only genre which encourages people to reflect on their lives and make good decisions for the future but unfortunately, it's not given the necessary attention," he stated.
According to Ras Kuuku, who is popular for songs like 'Nwansina', 'Kpagbum Style', 'Bad System', 'Beauty and Show Dem Love', reggae music can help curb violence and indiscipline which is on the rise.
He added that "we need to feed people with the right music as food to influence their thoughts and actions."
An old student of Nungua Secondary School where he was the Entertainment Prefect, Ras Kuuku, real name Kojo Kurankye, took music seriously in the late 90s as a member of SM Bradez, which he formed with his cousin.
READ ALSO: Photos: Joselyn Dumas addresses climate change forum in Bonn, Germany
The duo went their separate ways after releasing songs such as 'Wo Ne Me Hemaa' which did quite well on the music scene.
Ras Kuuku's love for Reggae pushed him to release his maiden album, 'Nokwere' in 2012.
He has since received many nominations and some awards including the Best Reggae Artiste of the Year at the BASS Awards in 2014.
Source: myjoyonline.com