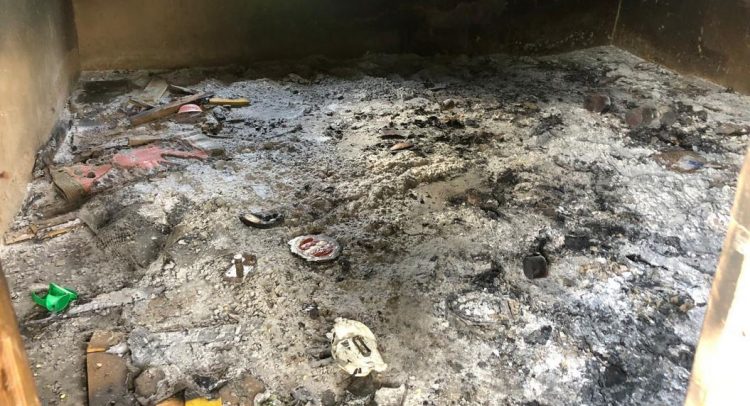 REGSEC Hunts For Suspects In Karaga Arson Attack
The Northern Regional Security Council(REGSEC) has launched a manhunt for suspects in connection with the burning of 65 houses, three motorbikes and 10 bicycles in Bagurugu , a farming community in the Karaga District of the Northern Region.
REGSEC has declared war on all criminal elements in the region.
It has also instituted a reward scheme for informants who would provide accurate and reliable information that will lead to the arrest of the suspects.
Four persons sustained severe injuries and have been admitted at Tamalegu CHIPS compound in the district receiving treatment.
DGN Online learnt that Tahiru Ali, a cattle owner who lives in Bagurugu, had his cattle destroying a rice farm belonging to one Alhassan Kanako, a resident of Gagurugu.
Mr. Alhassan and three others attacked Tahiru at Bagurugu for the damaged caused by his cattle.
They further set fire in the community and injured four others.
The Northern Regional Public Relations Officer, DSP Mohammed Yusif Tanko, who confirmed the incident to DGN Online, said police officers have been deployed to the area to calm the situation.
FROM Eric Kombat, Karaga