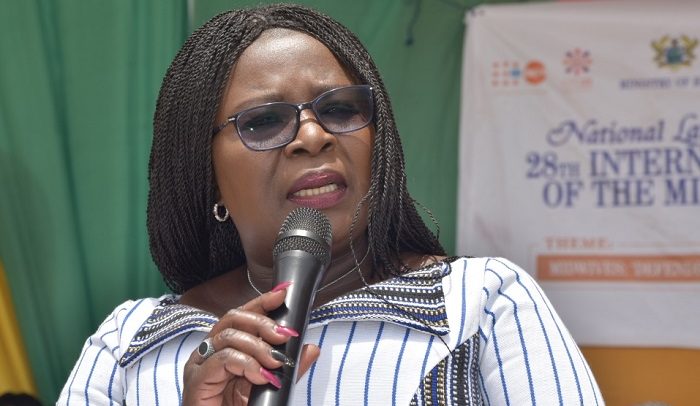 REGSEC Threatens To Close Betting Centres
Paulina Patience Abayage
The Upper East
Regional Security Council (REGSEC) has warned that it will close down betting
centres in the Bolgatanga Municipality and other parts of the region which will
allow children to patronize their services.
The Regional
Security Council said its decision is based on survey conducted in the
Bolgatanga Municipality and other districts, which revealed that persons below
the age of 18 patronize betting centres under the watch of the operators.
The Upper East
REGSEC has hinted that it would not hesitate to shut down betting centres that
would allow minors to enter their facilities to gamble.
The Upper East
Regional Minister, Paulina Patience Abayage announced this in an interview in
Bolgatanga after a RESEC meeting.
According to her,
the laws of Ghana still forbid persons under the age of 18 from participating
in some activities that could affect their development, which include betting,
buying, selling and drinking of alcohol and driving.
She said the
situation is seriously affecting the academic performance of many children in
the Bolgatanga Municipality and could lead to massive dropout from school,
stealing and absenteeism, among others.
"We will not
sit and watch these children waste their lives at these betting centres, any
centre that allows these children in will be closed down. We will start any
moment from now, before the end of May. We only have to do some education after
which we can take action," she said.
Ms Abayage also
warned that the police would start arresting minors who rid three-wheeled motor
taxis, popularly known in the Upper East Region as "Mahama Can Do."
He added that
these children are being exploited by their owners and must be stopped.
According to her,
some of the owners of these vehicles do not want to pay adults to work for them
and so recruit children in order to pay them "peanuts" at the end of
the day.
"These children are not allowed to ride or drive because they are below 18 years. Soon the police will start arresting and seizing these motor taxis. The exercise can start any time since REGSEC is only sounding a warning now before the action starts. "Please when the exercise starts no one should come to me; I will not intervene," Ms Abayage added.
From: Ebo Bruce-Quansah, Bolgatanga