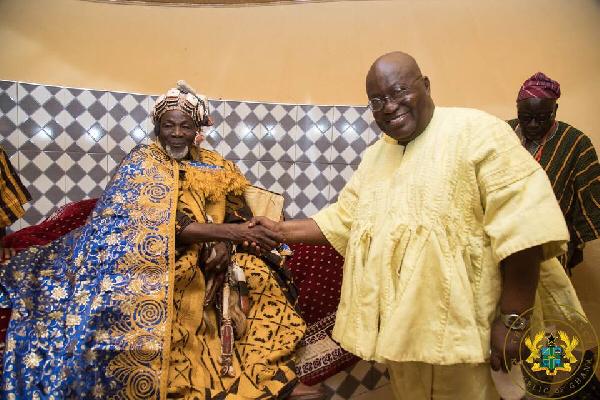 Reward Nana With Massive Votes For Dagbon Peace – Bawumia
Vice President, Dr. Mahamudu Bawumia, has called on the people of Dagbon, to reward the Nana Akufo-Addo-led administration with massive votes come 2020 for restoring peace in Dagbon.
"Dagbon owes president Akufo Addo a big debt of gratitude and that debt of gratitude should be paid in 2020 when Nana Akufo Addo is seeking reelection," he said.
The Dagbon chieftaincy dispute which lasted over 40 years was resolved by the Akufo-Addo's administration and a substantive overlord of Dagbon enskinned in January 2019.
According to him, the President gave Dagbon lasting peace and the least the people of Dagbon can do is to give him another four years, adding that 2020 is for President Akufo-Addo.
Dr. Bawumia disclosed that the people of Savannah and North East regions will thank President Akufo-Addo in 2020 for the creation of the new regions.
FROM Eric Kombat, Tamale