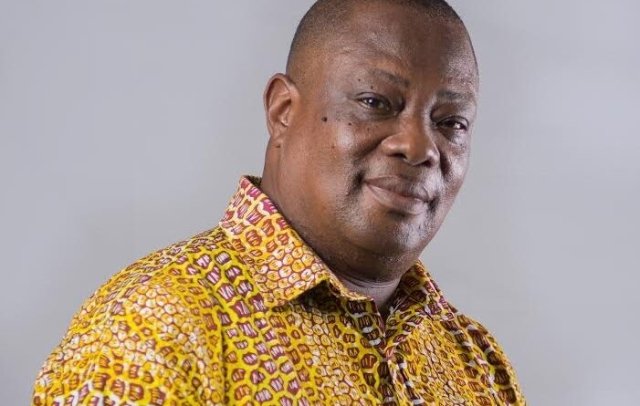 For one who has contributed a lot to the music industry, it was heartbreaking for renowned music producer, Zapp Mallet, to witness the clash between dancehall artistes, Shatta Wale and Stonebwoy, at the 20th edition of Vodafone Ghana Music Awards (VGMA).
For him, the incident, which took place on May 18, was a big dent on the image of showbiz in Ghana and has unravelled the success of those players who worked hard to get the industry to where it is today.
Zapp Mallet told Showbiz he was disappointed that the sacrifices many had made to build a strong case for the arts industry, particularly the music sector, had been ruined.
"It is a known fact that in our part of the world, people have wrong and bad perceptions of showbiz personalities. They don't have much regard for us because of what we do. However, our predecessors worked hard to correct that poor image," he stated. 
According to Zapp Mallet, he is really affected because he vehemently opposed my mother's decision not to get involved in the arts.
READ ALSO: Video: Adebayor visits Funny Face who welcomed twin daughters recently

He revealed he is worried about the effect the VGMA brawl will have on other industry players.
"Let me ask them this if their predecessors had set this trend, would they have had this platform to misbehave?" he queried.
Contrary to opinions that the industry is seeing a lot of growth, especially the dancehall genre, Zapp Mallet had a different opinion. 
"So, I worked hard for this industry to win confidence. And here we are today with these young folks taking us back to where we started and ruining all the sacrifices people have made," he added.
ALSO READ: Video: Medikal promises to push five 'Kasahari' rappers after VGMA win

In previous interviews, he stated that he was appalled at the growing dancehall culture which had taken over the music industry lately.
As a strong advocate for Highlife music, Zapp Mallet is not happy with the invasion of what he describes as "alien music" and has spoken against how the media hype artistes and not talent.
​​​​​​​"We are where we are today because we started hyping artistes and not their talents; we see the music industry as nothing more than another juicy place to make money and leave the scene," he affirmed his position.
READ ALSO: Why aren't politicians punished the 'Stonebwoy-Shatta' way? – Van Vicker

He stated many people including artiste have forgotten that music, like every other vocation, is a career and not just a job, "that was what changed our music because it appeared content wasn't important but the hype to get your name out there."
Zapp Mallet, who has worked with musicians such as Tagoe Sisters, Daasebre Dwamena, Samini, Lord Kenya, Reggie Rockstone, Okyeame Kwame and Nana Quame, said industry players have themselves to blame and not just Stonebwoy and Shatta Wale since the "industry has been left in the hands of people we are not even sure of".
READ ALSO: Butt enlargement, boob lift can't make you happy – RMD

The music stopped speaking for itself and the talents were groomed and hailed on social media, he added. 
"If we don't halt this menace now, then we should brace ourselves for the worst and when it happens, we have no one to blame," he stated.
Source: graphic.com.gh