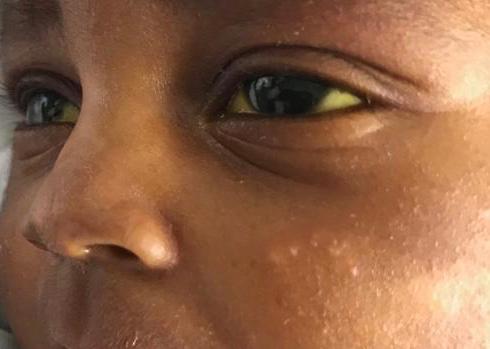 The Paediatric Society of Ghana has cautioned parents against sunbathing their newborn babies in the name of getting Vitamin D to correct yellow colouration of their eyes and skin.
It is common practice in Ghana to see new mothers sunbathing their babies.
A member of the Paediatric society, Delali Sepenu, has however said that the practice has been found to be harmful to babies.
According to her, some parents sunbath babies who contract jaundice but the practice rather dehydrates the babies instead of helping them.
"Babies have very sensitive skin and hence exposing them to sunlight could lead to dehydration which is very dangerous for babies." She warned.
She also discouraged the application of breast milk to the eyes of babies who suffer the condition.
"Mothers must also stop the application of breast milk to the eyes of babies with yellow eyes. Rush such babies to the hospital for help," she said.
She also revealed Jaundice is one of the leading conditions among babies in Ghana.
According to her, premature babies are more prone to the condition because about eight out of 10 babies may suffer jaundice while the ratio for full-term babies stands at five out of ten.
She added that Severe Jaundice was preventable but regretted the fact that some mothers wait until it has degenerated hence their resolve to create awareness on the condition.
It is on the back of this that the society has dedicated the month of May to create awareness on Jaundice.
Delali was speaking with Afia Amankwaah Tamakloe on Nyinsen Ne Awo) which airs on Adom FM every Sunday between 8:00 PM and 9:00 PM.