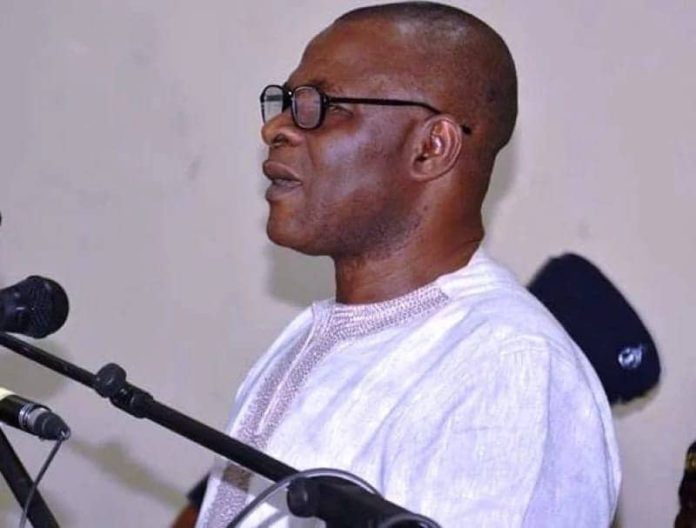 A former Director General of the Criminal Investigations Department (CID) of the Ghana Police Service, COP Bright Oduro (Rtd.) has warned the police service may lose credibility if it fails to bring closure to the Takoradi kidnap case.
According to him, commentaries and assurances given by security capos both in the police service and the government have rather made the issue murkier.
READ: Prophet Badu Kobi replies protestors
The image of the police was battered when it was reported that they had retrieved body parts in a cesspit near the suspect's house suspected to be those of the three missing girls.
Some claimed that the supposed operation was just to bring closure to the unresolved kidnap case. Though the police are yet to conduct DNA test on the bones, the families of the three missing Takoradi girls have said they won't cooperate.
Reacting to the recent development, COP Oduro said the police now face a herculean task to protect their integrity.
READ: Police brief families of missing girls on latest findings
"If it turns out that the bones are the girls', the confidence of the police would wean completely because they assured the families they were alive," COP Oduro stated on Adom FM's morning show, Dwaso Nsem programme, Tuesday.
The former CID boss suspects the police might have depended solely on the confessions of the prime suspect, Sam Udoetuk Wills who may have misled them.
READ: Murdered police woman to be buried August 24
"It is not unusual for suspects to misled police. They shouldn't have believed him [Sam Udoetuk Wills] so much," he opined.
COP Oduro urged the investigators not to depend only on information from the suspect but rather explore other sources to bring closure to the case.
Source: Ghana | Adomonline.com | Adwoa Gyasiwaa Agyeman