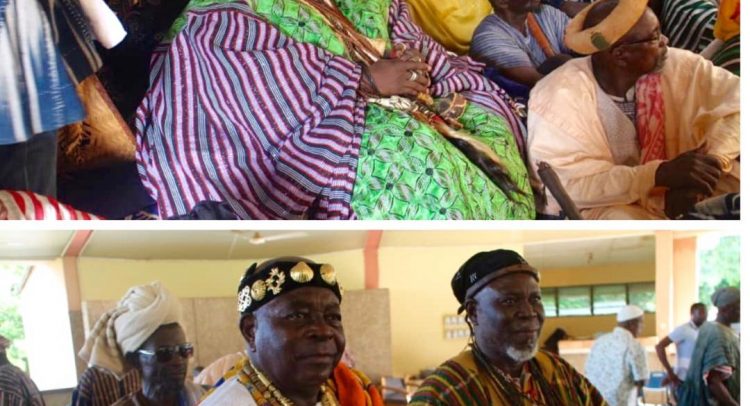 Togbe Sri III Meets Bimbilla Factions
Togbe Sri Ill
The Awoamefia of the Anlo State, Togbe Sri Ill, has met with the Regent of Bimbilla,Yakubu Andani Dasana and Vo Naa in Tamale over the Bimbilla chieftaincy dispute.
Togbe Sri Ill praised the Nanung as peace loving people and assured that he would do everything within his powers to resolve the Chieftaincy dispute.
According to him, the Nanumba area is the food basket of the country but for the Chieftaincy dispute, the area has been faced with food shortage.
He pleaded with Chiefs in Bimbilla to cooperate with him to ensure that there was lasting solution to the Chieftaincy dispute.
Togbe Sri III assured both factions that he would not allow any person or groups to interfere or influence the mediation process.
"Peace is my target and that's what we are all looking for in the process and I can tell you that I will not allow myself to be influenced," he said.
He however, indicated that the mediation will be held in Accra and called on the factions to avail themselves whenever they are called to come for the process.
FROM Eric Kombat, Tamale