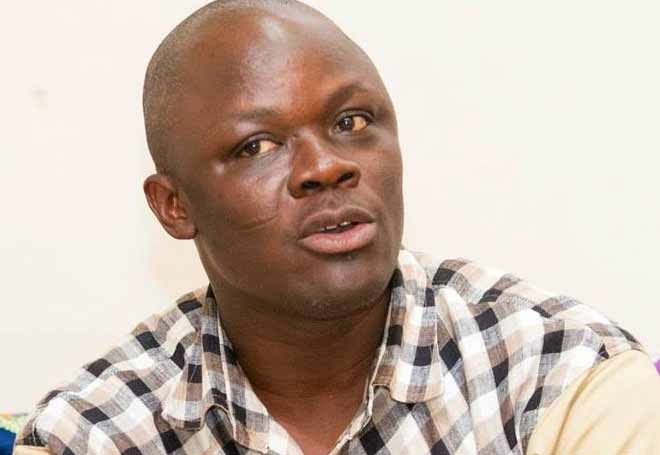 Samson Lardy Anyenini, lawyer providing legal representation for Emmanuel Biritwum, one of the Modern Ghana journalists who were detained and allegedly tortured by National Security operatives on Thursday, has withdrawn his legal representation.
The decision follows a statement by Mr Biritwum's lawyer, Debora Asabere-Ameyaw that he was never manhandled and tortured by operatives of National Security as is being alleged in the media.
ALSO: 'Castro will return this year' – Friend claims he's alive
A statement issued by Mr Anyenini said "I specifically directly asked Britwum over and again and he confirmed he was assaulted and he confirmed what he earlier told Manager of the online portal that he had been assaulted and slapped by operatives of National security who questioned him and violated his privacy without justification.
"I have become aware via the media that Britwum has procured the services of another lawyer and I wish him well."
ALSO: New Chamber a grand scheme by NPP to create more constituencies
The two journalists are reportedly being investigated for their alleged roles in some cybercrimes. They were picked up by the National Security officers on Thursday. Mr Britwum was released on Friday while his colleague Mr Ajarfo was released on Saturday.
Mr Ajarfor in various interviews has said their arrest was tied to the publication of an article that criticised the National Security Minister, Albert Kan Dapaah.
Below is Samson Lardy Anyenini's full statement: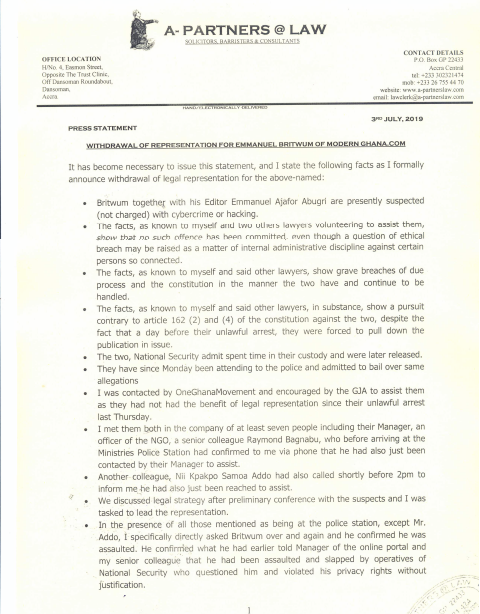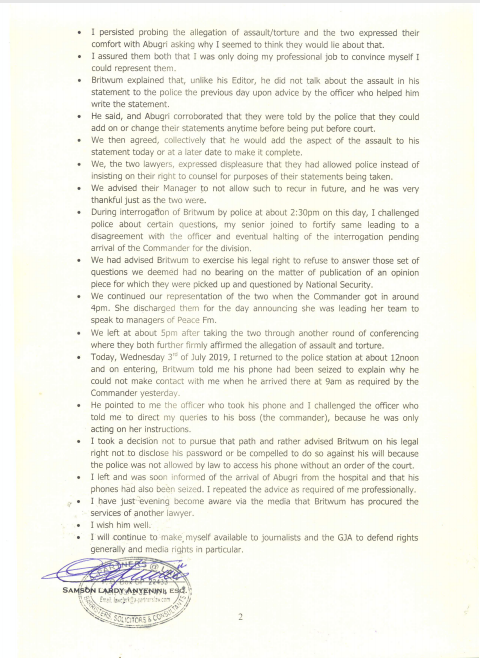 Source: Adomonline.com