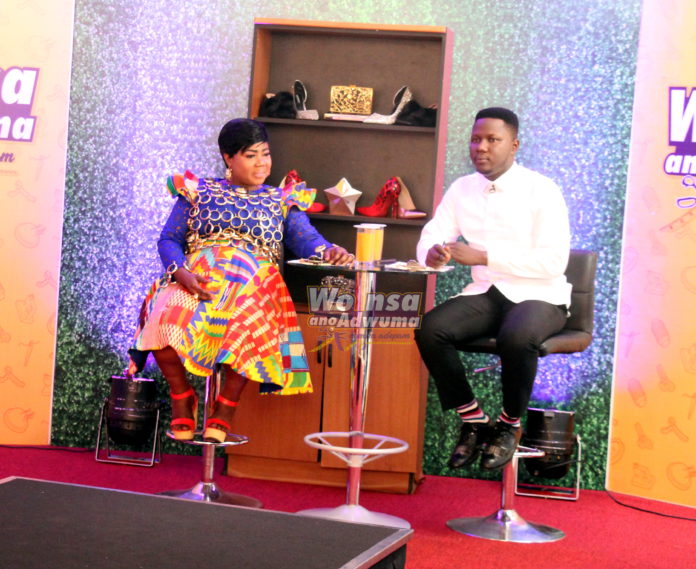 If there is one thing that that will keep contestants
of the popular Adom TV's 'Wo Nsa Ano Adwuma' show in the competition, then it
is certainly not just the views of the judges.
In fact, the secret to staying in the competition and possibly wining the ultimate trophy is contestant's ability to rally, even if it means begging, friends, family members, church members and work colleagues among others, to vote massively for him/her.
Ishmael Armartiefio, evicted
This was made clear during today's (Sunday, June 21) edition of the much-talked about show that puts the highlight on tailors and seamstresses to showcase their sewing skills for not just attracting huge customers in the future, but winning mouth-watering prices.
ALSO: Residents chase out police for bringing back alleged witches
According to judges Richard Ohene Sika, a tutor at Riohs Originate, and Abena Serwaa
Ophelia of ABS Collection, the secret to staying in the competition is the
contestants urging supporters to vote massively for them.
The judges said aside
their views on designs showcased each week, voting counts the most in determining
who stays or goes home.
The judges' comments came after the eviction of Ishmael Armartiefio who had the least of votes at the end of week five of the competition.
ALSO: Left to rot: $2m Hyundai Gallopers sold for $276k
'Wo Nsa No Adwuma,'
an Akan phrase that elicits the response 'Me Nim Adepam' which literally means
'I know how to sew', gives designers the avenue to showcase, promote their
designs and for the audience to know how well the designers can effectively
work on time.
  Wo Nsa No Adwuma airs on Adom TV every Sunday from 5:00 – 6:30 pm.