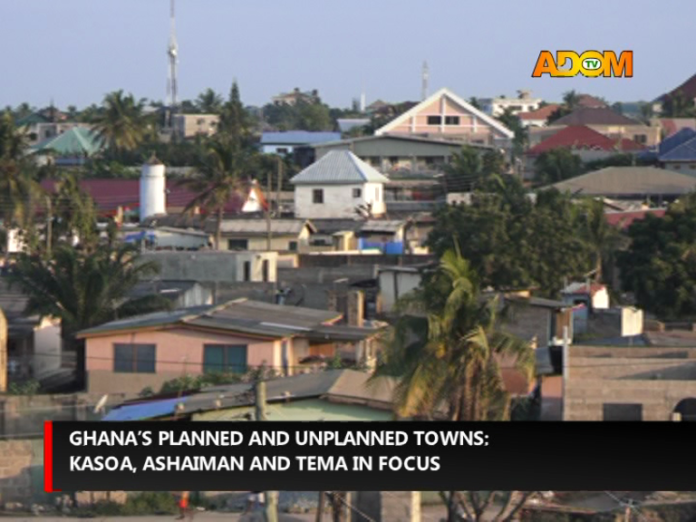 Ghana's planned towns are more
habitable for residents and they engender more development than towns that are
allowed to sprawl unplanned. A survey of three commercial towns along Ghana's
coasts – Kasoa, Ashaiman and Tema – clearly confirm this.
This news feature explores how city planning affects economic development in Ghana by comparing three urban settlements: Kasoa in the Central region as well as Ashaiman and Tema in the Greater Accra regions. Tema is a planned and developed city, while Ashaiman is an overgrown village now being planned – amid several challenges. Kasoa is just like Ashaiman.
City planning entails orderly zoning
of domestic residences, provision of good roads and water, as well spaces for
such social structures as mosques, churches and schools. 
Planned settlements have places allocated for industries, business districts and other production sectors that allow for job and wealth creation without causing damage to the environment.
Unplanned settlements have places for all these haphazardly placed. It is with these in view that Adom TV set out to compare the two unplanned towns of Kasoa and Ashaiman with the planned Tema town. 
At Ashaiman and Kasoa, our junketing
reporter Prince Owusu Asiedu found wooden and metal kiosks recklessly placed;
nucleated settlements; as well many poor roads. These conditions have over the
past generations put off many investors, as a result of which these towns lack
well-structured factories and other high paying businesses. Incomes here are
low, just as most jobs are casual labour-based. Poverty is relatively higher
here. 
Unlike Ashaiman and Kasoa, Tema had
more residents with higher education. Tema is generally clean and hygienic. The
town Tema has far fewer unauthorized structures, giving the planned town a
virtuous cycle.
Over the same years that the others have managed to get only menial jobs; Tema has attracted bigger businesses and more educated workforce who earn higher incomes.
Obviously, Tema workers pay higher taxes for more development. Ironically, residents here have fewer infrastructure needs, having relatively better roads and sanitation facilities than their Kasoa and Ashaiman counterparts. 
Further, the better layout of Tema,
as well as her better facilities, good housing and urban design mean that these
infrastructure and facilities are more durable.
Source: Adomonline.com | Adom Mews | Prince Owusu Asiedu