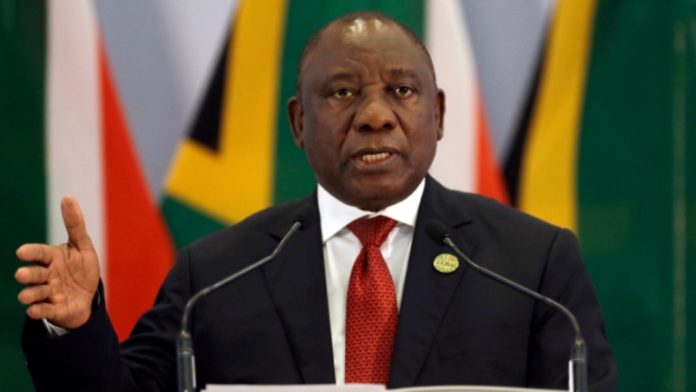 Cyril Ramaphosa, the President of South Africa got embarrassed today as he was booed by angry Zimbabweans at the funeral service of former President Mugabe in the capital, Harare.
READ: Video: Abronye DC, Kwaku Boahen trade insults on live TV
The funeral service, which took place at the National Sports Stadium,
had in attendance heads of state and former presidents joining
Zimbabweans in paying tribute to the former states man.
Ramaphosa took to the stage to deliver his condolences but he was interrupted by boos from the crowd.
READ: Trending photo: When the oldies meet
Recall that in recent weeks, Nigerians and other Africans have
experienced series of violent Xenophobic attacks that led to shops being
looted and properties vandalized. Twelve people have died, many have
been arrested and hundreds of immigrants – including Nigerians and
Zimbabwean – have left the country.
When he was finally allowed to speak, Ramaphosa apologised for the attacks on fellow Africans in his country.
READ: Audio+Photo: Woman killed, husband's penis cut off over 'sex' in Nanton
"South Africans are not xenophobic. Foreign nationals are welcomed in SA. This we do to push for unity that Mugabe stood for" he said.
Source: Lindaikeji