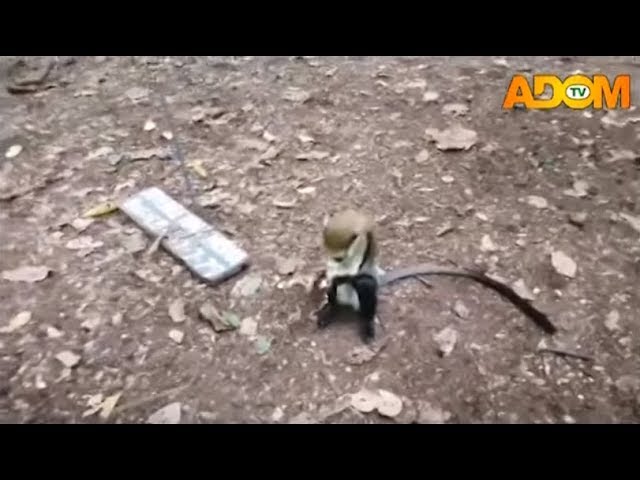 Boabeng-Fiema Monkey Sanctuary is a unique sanctuary with over 700 monkeys and the only habitat for two different species of monkeys; Mona and Columbus. The two different species of monkeys are regarded as sacred and live in peace and in harmony with human beings.
According to history, the monkeys are able to determine when a prominent person will die. It is believed that when a group of black and white Columbus Monkeys make an unusual noise between 11: 00pm and 12 midnight, it is to announce the death of a fellow from the twin-village.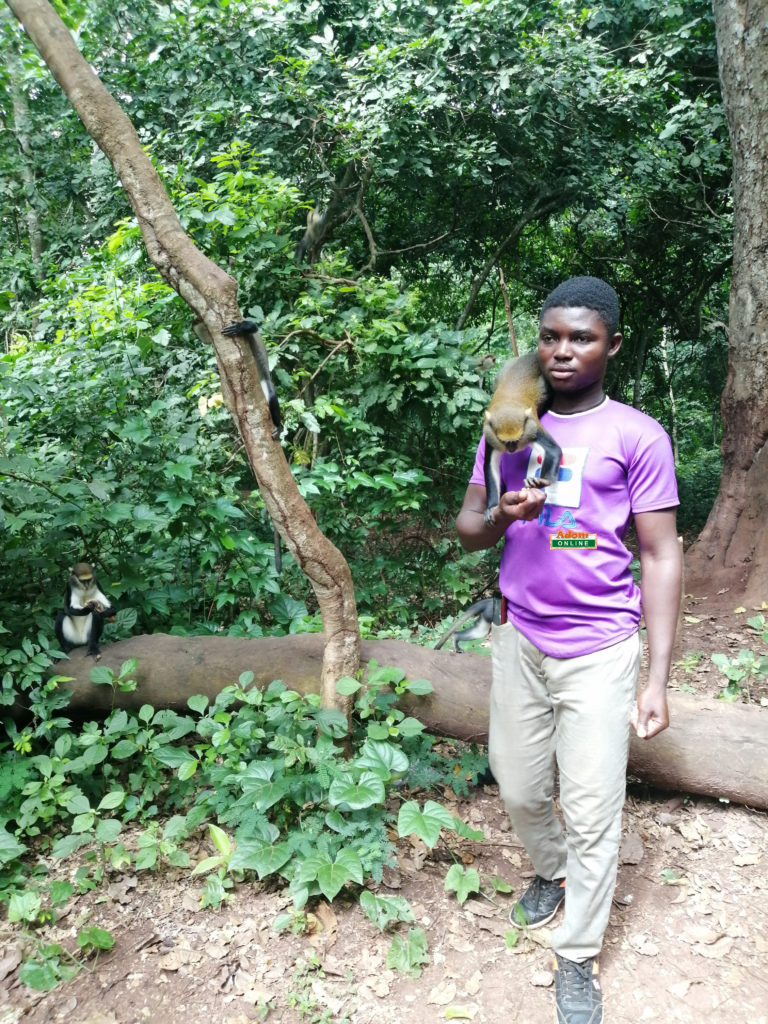 Founded in 1827 and located in the Nkoranza North District of the Bono East Region, the Boabeng-Fiema Monkey Sanctuary has its roots based on African tradition, culture and religion aimed at brotherhood and sincerity from man to animal.
ALSO: 'Y'asem Nie': Visually impaired musicians get biggest surprise from NPP man
Speaking in an interview with AdomOnline.com, Enoch Twene, the Sanctuary guard disclosed that before the settlement of the people of Fiema, Nana Kwabena Amoah, a hunter of Boabeng found the Fetish priest 'Dawuro', in a mysterious place and under certain circumstances.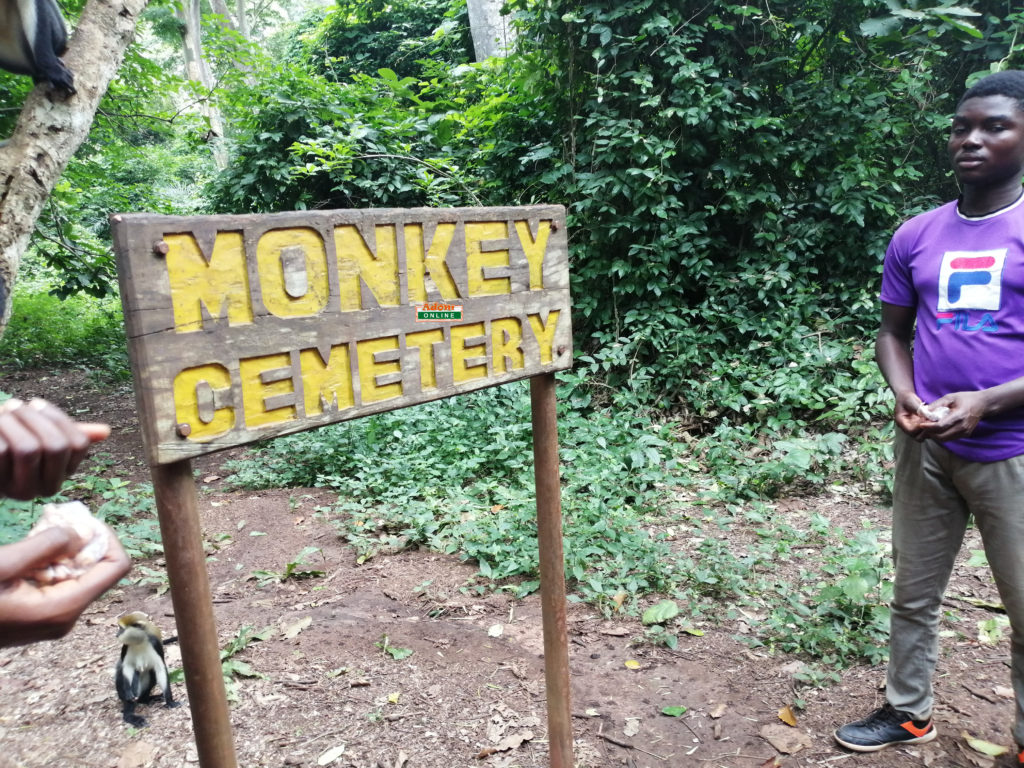 "The Fetish Daworo was surrounded by two Mona Monkeys 'Kwakuo' and Black and White Columbus monkeys 'Efoo' and when Nana Kwabena Amoah brought the Fetish Daworo to the village of Boabeng, the four monkeys followed suit," he said.
ALSO: NPP govt projecting nondescript heroes with universities' renaming – Ofosu Kwakye
He added "when an oracle was consulted about the relationship between the fetish Daworo and the mysterious monkeys, the oracle declared that the monkeys were the children of the fetish Daworo and should not be killed or harmed because they were sacred."
ALSO: Audio+Photo: What you may not know about eating new yam
A monkey, which dies either through accident or naturally, is wrapped in a calico and buried by the Fetish Priest of Daworo in coffin which is provided in the monkey cemetery where priests and priestesses of the town are buried.
Source: Adomonline.com | Dorcas Abedu-Kennedy