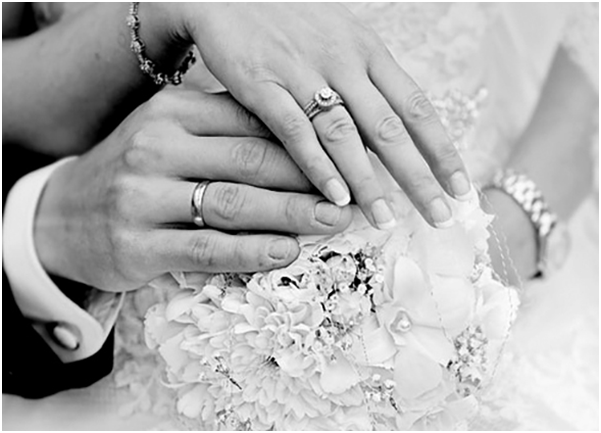 Romantic relationships aren't known to be without
problems. However, there are some issues that just seem to take the cake.
A Nigerian man, who was celebrated online for marrying a three-time divorcee and mother of 4, has abandoned the marriage.
In a series of post on Instagram, the man, identified as Emmanuel Cole, alleged that she deceived him into marrying her by lying about helping him to get an Australian visa.
Cole stated that she began cheating with a taxi
driver, which later led him to walk out of the marriage.
Cole also claimed that she had initially lied to him about the reason for her failed marriages. He further stated that she was pregnant at the time he left the marriage, but decided to still take care of her medical bills during the course of her pregnancy.
Responding to the allegations, she wrote on Instagram: "A broke single guy who was never been married, doesn't have kids said he met a random single mum online and claimed she deceived him into marriage. Yet the woman offered him travel visa..
"Which part of that sounds like deception? You deceive someone when you want to get something from them. Secondly the guy is claiming he didn't have money for wedding and the single mum foot the wedding bills…
"Who was deceiving who? He said he decided to leave the relationship when he discovered the travel plans was fake… Young man, wasn't that the reason you were there in the first place, for the money and the travel?
"Then suddenly you start making money after you left her Oga the story isn't adding up at this point.
"Meanwhile you said she's sleeping with another man with your pregnancy and a woman you are married to or aren't you legally married to her? You are a man and you just walked away without doing anything.
"I assume the woman also owns the house maybe that's why you couldn't do anything. After reading, I think its a case of a hardworking single mum, who noticed after a while that the young man is a gold-digger and she decided to push him out of her life.
"So we should expect him to feel pained because his plans didn't work… Or how does a man even accuse a pregnant woman of sleeping around…?
"Then somewhere in this young man's head he thought the woman won't be able to move on because she has had previous divorces.
"Now she's moved on and he probably can't handle her strength. To my hardworking single mums out there. Biko shine your eyes oh!!! Especially those of you that have dual citizenships These guys are desperate."
Below are the posts:
Source: Yen.com