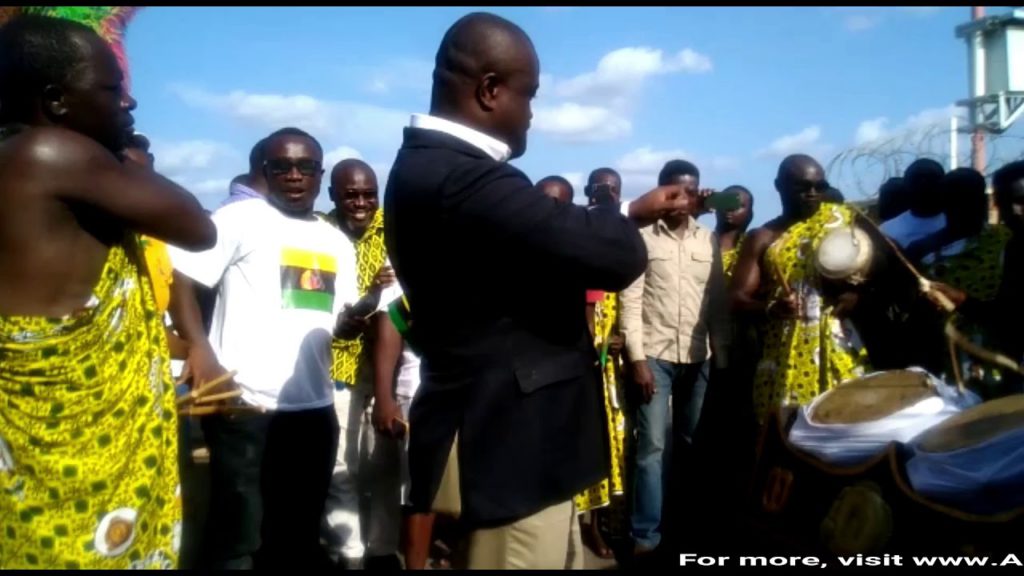 The Kumasi Airport has been besieged by hundreds of indigenes of the Ashanti Region, who have come to welcome their overlord, Otumfuo Nana Osei Tutu II, who recently addressed the Assembly of the United Nations.
The Asantehene, Otumfuo Osei Tutu II, was in the United States capital, Washington D.C  for an official visit.
ALSO READ: Rev. Obofour shows crazy moves in church with Kwaw Kese's 'Dondo' song [Video]
He delivered a speech on the Culture of Peace at the United Nations General Assembly's High-Level Forum on September 13.
The Forum marked the 25th Anniversary of the Adoption of the Declaration and Programme of Action in New York and at the African Union, in Washington D.C.