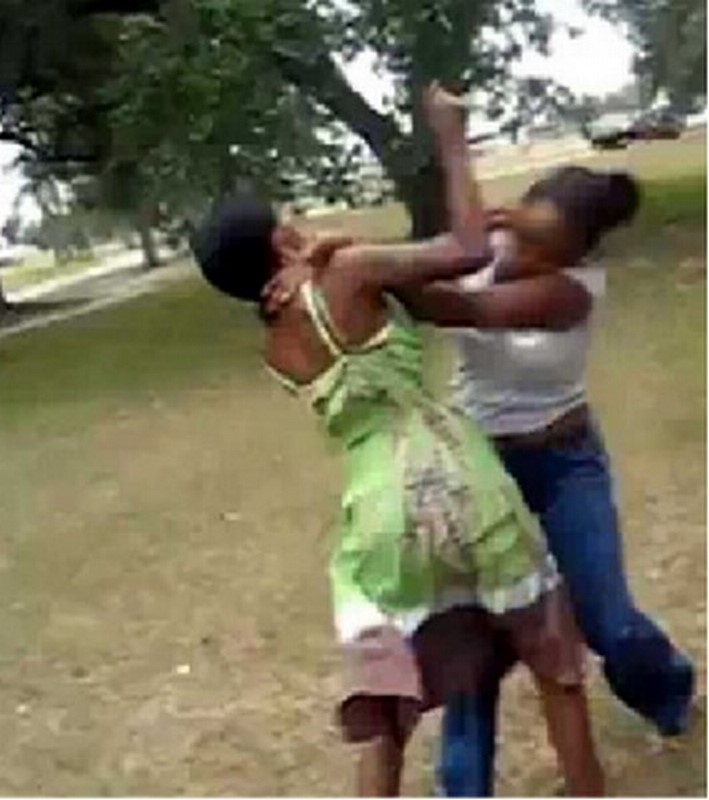 Two unidentified vendors have exchanged blows at the University of Ghana campus.
A video captured and posted on Twitter showed the two vendors on the school's campus engaged in a fistfight over a customer who only wanted to buy water.
ALSO: Asante Akyem killing: 3 cops interdicted
In a bid to get their money from the gentleman, each tried to draw his attention to their wares, leading to an eventual grudge and then blows set in.
As usual, students were cheering the two 'women wrestlers' as though it was a boxing bout with an award at stake.
Watch the video below: